Invisalign Orthodontics Invisibly Realign Your Teeth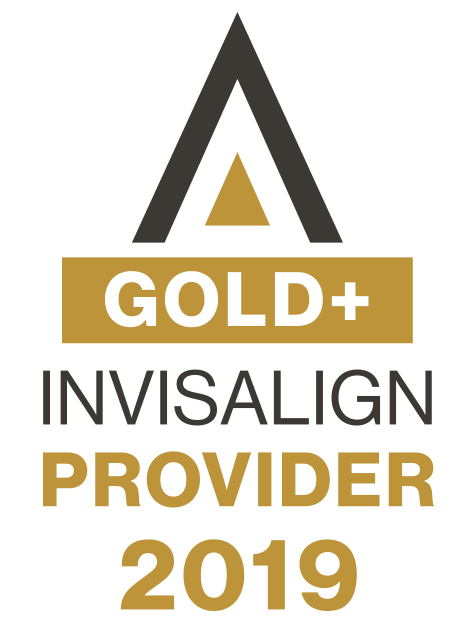 Invisalign is an effective way to reshape and adjust a patient's teeth alignment. If patients are suffering from crooked or flawed teeth but do not wish to undergo noticeable or uncomfortable braces, then Invisalign is a great option to comfortably and invisibly straighten the teeth. Beachwood Dental is proud to be a supplier of Invisalign, offering restoration to our Los Alamitos, CA patients who are seeking a healthier smile. Invisalign trays are custom made to uniquely fit each patient's teeth, and they are completely removable to allow convenience and comfort during activities such as eating, brushing the teeth, and special occasions. Over time, the aligners will begin to present a noticeably straighter smile and restored teeth.
Reviews
"Anyone who is hesitant about these five stars review, HAVE NO FEAR. I would 10/10 recommend this clinic to ANYONE who asks (or doesn't). I was in town for my wedding and I visited my dentist in the area to get my final Invisalign check/retainers. I also wanted to straighten out my front tooth because it had chipped in the Invisalign process since I used to bite my nails. It made me super self conscious especially since I was going to be taking a ton of photos for my wedding this weekend and it had been bothering me since I got my attachments taken off. I had asked my dental clinic if they could even it out, but the dentist was not in so they weren't able to do anything for me... I was definitely 110% freaking out and so so sad. My dental office referred me to Beachwood Dental and Dr. Todd answered the phone. He so willingly accepted me last minute and really tried to work around my hectic schedule. I was late since I was running last minute errands and didn't expect them to take me so quickly (I called Thursday early afternoon, they told me to come in later that afternoon!). They were still able to fit me in with such warm attitudes and smiles. Dr. Todd, Stacy, and everyone in the office were so lovely, really (& I definitely don't say that lightly). They were able to fix me up (I couldn't even tell the difference!!!) and sent me on my way. I am forever thankful to this awesome team and appreciate you all (even if Dr. Todd is a USC fan...GO BRUINS). Thank you, Beachwood Dental!!!!"
- H.S. /
Yelp /
Sep 20, 2018
"Beachwood Dental is by far the best! I've been seeing Dr. Brown for over 10 years and I can't say enough positive things about everyone in the office. Dr. Brown is so kind and attentive. I appreciate everything he has done for me and my children. Dr. Todd is upbeat, very knowledgeable,and approachable. I wouldn't trust any other office with my teeth. Stacy in the front is such a special person also. She radiate beautiful light and makes everything so easy. The entire staff is simply wonderful. Best dental office around by far!"
- A.M. /
Yelp /
Feb 17, 2020
"We absolutely love Beachwood dental. I've been a patient since I was a kid and now I take my children here. Dr Brown is awesome and we love his business partners dr Todd and dr Pat!"
- L.C. /
Yelp /
Feb 10, 2020
"Dr Todd and staff are great! First time using Invisalign and the process has been easy with the help of this awesome staff. Best dental experience; highly recommend!"
- L.V. /
Google /
Feb 07, 2020
"I highly recommend Beachwood Dental to anyone who is looking for a great dentist or hygienist. They are very friendly, professional and their work is outstanding."
- O. /
Google /
Feb 07, 2020
Previous
Next
What to Expect with Invisalign® Orthodontics
Patients who decide on Invisalign will have digital X-Rays and impressions of their teeth made. Once their custom trays are made, they can begin wearing their Invisalign for the recommended duration of time each day, typically between 20 – 22 hours per day everyday. After about 2 weeks, or once the teeth have made a significant change, the patient will come in for a follow up at our Los Alamitos office to have new trays made that better fit their adjusted teeth. This process usually ensues for about a year, though the overall treatment length can vary based on the patient's individual condition and goals.
Once the patient's teeth are in proper alignment, it is important to use a Vivera retainer to maintain the results. A retainer does not need to be worn as many hours a day as Invisalign teeth aligners: most patients only wear their retainer at night, but this will be determined by our orthodontist. Patients should continue to visit our orthodontist twice a year for professional dental cleanings and exams and follow a good home oral care routine to keep their newly straightened teeth healthy.
Plan Your Procedure
Procedure Recovery Location

Out-Patient
Contact Us
Invisalign Orthodontics Treatment Aftercare
For patients who are uncomfortable with the look and feel of traditional braces, Invisalign can be a great alternative, offering concealment and comfort in removable trays. If you're suffering from crooked teeth, then we invite you to visit our Los Alamitos, CA office to see if Invisalign could be the right choice for you.
Related Treatments